Bursting plugs
Practical, space-saving, and tight – this are bursting plugs from Schlesinger Automotive GmbH. They are used wherever clamping of loose bursting discs is impossible or not desirable for reasons of space or in order to avoid dead space. Thanks to their compact design, bursting plugs can be installed easily and safely even under challenging installation conditions.
Schlesinger Automotive provides bursting plugs in two versions. Depending on the design the bursting foil is either clamped in a brass plug or welded on a stainless steel plug by laser or capacitor discharge welding. Particularly capacitor discharge welding is the optimum production process when it comes to producing large quantities in consistently high quality.
In large-scale or single piece production – we make bursting foils from nickel, nickel-based materials (Hastelloy)*, stainless steel, titanium, brass or aluminum individually tailored to suit to your application. Our bursting plugs are suitable for pressures to be secured between 20 and 2000 bar and temperatures up to 600 ° Celsius. We provide them in appropriate sizes for all common threads.
In addition, we also offer our bursting plug with burst monitoring. If the permissible operating pressure is exceeded, the burst foil will rip open safely and the integrated burst monitoring device will send the connected control system a signal that the closed circuit was broken.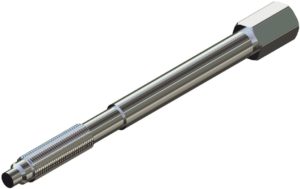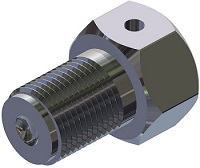 *Hastelloy is a registered trade name