Scored bursting discs
Schlesinger Automotive manufactures scored bursting discs from stainless steel, nickel or nickel-based materials (Inconel, Hastelloy)* in dimensions of up to 20 millimetres and thicknesses of 0.1 to 0.5 millimetres.
Unlike unscored variants, the burst pressure for scored bursting discs is defined not only by the tensile strength and the thickness of the material used, but also by the scoring. These are pre-punched predetermined breaking points that enable defined opening behaviour without fragmentation, as well as safety at lower pressures.
Our scored bursting discs withstand pressures of between 20 and 1500 bar and are used in applications such as safety devices for lithium-ion cells and gas canisters for airbags.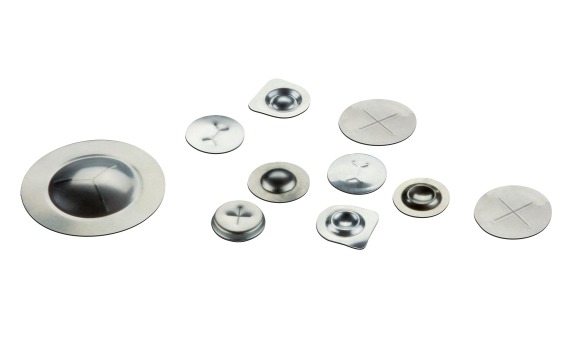 *Inconel and Hastelloy are registered trade names